About Nazaré Portugal
Nazaré is one of the most touristic and family friendly holidays destinations of the Silver Coast in Portugal. Being located between Porto and Lisbon it became the point of leisure for locals and travelers with kids. Previously it was a small town who was known for its delicious food and giant uber dangerous and noisy waves. One day it became world-famous because a famous surfer, Garrett McNamara, showed to the World how to enjoy those waves as never before. Since that moment Nazaré became world-famous for surfers and spectators from all over the world.
When is better to visit Nazaré?
In summer time the ocean in Nazaré is super quiet, it is when you can enjoy the huge beaches and the crystalline water. Here the giant waves hit the coast only in winter time from October to February. This is when the town gets filled with surfers and their families who come to get a huge dose of adrenaline. During the summer time, a good family travel tip we would recommend is to grab an inflatable surf board and make your kids holidays memorable.
In general we had a 10-day trip in Portugal where Nazaré was our stop in between other cities we visited. Despite our long stay in the country, 2 nights (3 days) we stayed in Nazaré and fell in love with this fascinating seaside town. We visited it in July, when it is considered peak for family travelers. Despite all, I haven't felt that it was overwhelmed by tourists as in Spain. For this reason I would even say that it was a quiet and relaxing place where we enjoyed our stay a lot. Nazaré is the optimum place for short and long leisure stay or transient between Porto and Lisbon.
How to get to Nazaré?
By bus: This is the way we got to Nazaré from Aveiro. There are two bus companies to Nazaré and each has different schedule. Between both you can choose which one works better for you: FlixBUS or Rede-Expressos. We chose Rede-Expressos as we came by 6pm in Nazaré, and it worked for us to make the check-in on time.
By train: The nearest train station in Nazaré is located in Valado village, around 10 km away. From Nazaré to Valado train station we have paid 10 Euro for 2 Adults and 2 kids. Traveling by train it is the fastest way to get around if you do not rent a car.
By car: This is most comfortable way to travel in Nazaré and we really miss it. We could park perfectly in the camping area where we stayed.
For best flights options TravelFamilyBlog uses Booking.com web and same we recommend to our friends: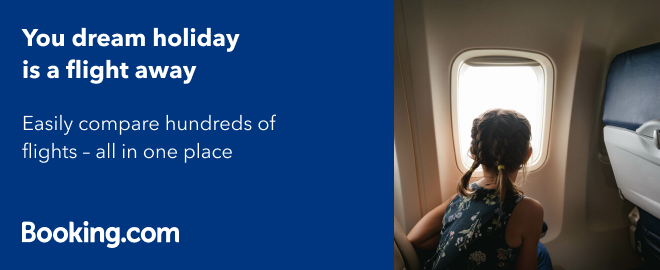 Where to stay in Nazaré?
We booked our 2 nights in Camping Orbitur Valado. It was a wonderful experience for our family, both we and our kids enjoyed it a lot. This terraced camp site with sloping grounds has pitches with and without shade. Above all it is possible to rent mobile homes and bungalows. We booked a bungalow with a kitchen and bathroom. We didn't cook since we ate at the camping's restaurant where the food was very delicious. What brought our attention was the coffee aroma and its taste which was just the next level. We even asked what coffee was it and it was Delta Coffee Brand.
The camp has a lot of family-friendly facilities like kids area to play and enjoy, swimming pool, tennis court, pin-pong table, night kids activties and others.
I even did our laundry here since it was on the half-way of our trip and we needed more clean clothes.
Camping is always a great idea when traveling with kids, I even think that our kids enjoyed this place the most during our travels. As there were so many things to do for them, these 3 days passed super quickly.
TravelFamilyBlog recommends Booking.com to find the hotel that better fits you:
Top 5 places to visit in Nazaré, Portugal
When we arrived by bus, it left us only 50m from Nazaré Beach – Praia de Nazaré. It was already evening and we had to go to the camping area to register. It was a longer way to get to camping then to the beach. In then first place we called the reception to ask the latest hour to check in and we were happy to hear that it was 9PM. We ended up spending the whole evening at the Nazaré Beach and when the sunset started we went to the camping.
After enjoying the warm time by the beach we walked on a nice seaside promenade. We saw wooden boats, dried fish, ice cream places and little shops selling souvenirs by the beach. Coupled with previously said is when realized that Nazaré is a perfect place where traditional and modern life co-exist in the most beautiful way.
Nazaré beach itself is scenic and dried fish on strange wooden constructions create this place really unique.
To Nazaré Beach we came back the next day too and enjoyed our time there. Kids were bathing in the water too, I skipped this part as the water for me was too cold.
· O Sitio
After enjoying the swimming pool of the camping and kids activities we went to the upper part of town Nazaré, O Sitio. This part of the town is located high above the sea and can be reached by funicular or by stairs. We went walking by the road as the camping was at the same height as the upper part.
Make sure to walk further along the cliff – you will catch some fabulous views to the coast.
Here we saw lots of souvenir shops and local street food. You can also visit the chapel of "Ermida da Memoria", the church of The Sanctuary of Our Lady of Nazaré.
· Giant Waves of Nazaré
This main attraction is where every tourist who comes to Nazaré wants to see. To have a better view of the sea we walked further in the direction of Farol lighthouse. This is famous place where tourists come to watch the surfers riding the big waves every winter.
· Farol de Nazaré
For 3 EUR we went inside the Farol de Nazaré. On the main floor there is information on the Nazaré Canyon and surfing. Then on the rooftop of Farol de Nazaré we got spectacular views of the Silver Coast.
· Baloico de Ladeira (swing) overlooking Nazaré.
On our way back, we went to Nazaré beach again. This time we decided to walk the stairs down, where the funicular trail goes too. We stopped at a panoramic swing overlooking the city and Praia da Nazaré. The swing is a perfect place to watch one of Nazaré's famous sunsets. There was a queue to take pictures there.
On our way back we enjoyed Nazaré beach and the marvelous sunset.
TravelFamilyBlog recommends GetYourGuide webpage for best trip experience:
Is Nazaré worth visiting?
For everyone who loves beaches, waves, summer time, Nazaré is totally worth visiting. Almost everyone who comes and visits Nazaré instantly falls in love with its charm and beauty.
How much time you need to visit Nazaré?
As I mentioned earlier we spent 3 days there, I would say that we split this time in 2 enjoying the city and enjoying the camping. If you want to come for less time, then of course, you can enjoy it in 1 or 2 days. And if you plan to have some beach time, you wont regret staying more days there.
We personally enjoyed this town so much that kids still ask when we come back to visit it again. If you want to have a trip around Portugal, check this place for a stop over.
If you have any questions about Nazaré, leave a comment below and we will try to help you.

Using the below booking engine you can easily check for best accommodations prices in Nazaré: