Flying with young children can be an adventure in itself, but our recent experience with Emirates in economy class from Barcelona to Singapore, with a stopover in Dubai, surpassed all expectations. From the thoughtful presents for our kids to the personalized instant pictures capturing precious family moments, Emirates went above and beyond to ensure our 18-hour flight was comfortable, entertaining, and filled with cherished memories.
Join us as we recount our remarkable journey, complete with delectable cuisine, exceptional service, and a price that made it all the more worthwhile.
For the best flight options, TravelFamilyBlog uses the Booking.com website, and we recommend the same to our friends.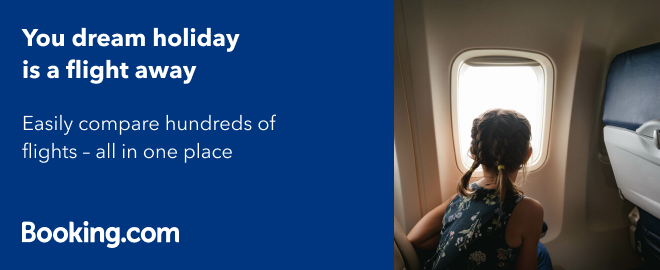 Duration and Convenient Stopover:
With a flight duration of approximately 18 hours, including a well-timed stopover in Dubai, our journey with Emirates was designed to provide both comfort and convenience. The layover in Dubai allowed us to stretch our legs, explore the world-class amenities of Dubai International Airport, and unwind before continuing our adventure to Singapore. This well-planned itinerary struck the perfect balance between travel efficiency and rejuvenation, making our journey enjoyable for the entire family.
Gifts for Kids:
Emirates truly understands the importance of keeping young travelers engaged and excited throughout the journey. To our delight, the cabin crew presented our children with thoughtful gifts upon boarding the aircraft. These surprises, tailored to their age groups, included coloring books, puzzles, and small toys that captivated their attention and added an extra layer of excitement to the flight. The kind gesture made our children feel valued and appreciated, setting a positive tone for the entire journey.
Instant Picture Memories:
Emirates' commitment to creating lasting memories for families was evident in their instant picture service. During the flight, a cabin crew, offering families the opportunity to capture beautiful moments together. We seized the chance to have our family portrait taken, resulting in a tangible memento of our time spent aboard the Emirates flight. The instant pictures were a thoughtful touch that truly enhanced our travel experience and provided a cherished keepsake for years to come.
Delectable Dining:
Emirates takes pride in providing a culinary experience that satisfies even the most discerning palates, and our economy class dining experience was no exception. The inflight menu featured a range of appetizing options, catering to diverse tastes and dietary preferences. From flavorful main courses to delectable desserts, each meal was meticulously prepared and presented. The children's meals were specially designed to appeal to young appetites, ensuring they enjoyed their dining experience alongside the adults.
Exemplary Service:
The Emirates cabin crew left an indelible mark on our journey with their remarkable service and genuine care for passengers. From the moment we stepped onboard, the staff displayed professionalism, warmth, and a willingness to assist at every turn. They engaged with our children, creating a friendly and comfortable atmosphere, and took care of our needs with attentiveness and efficiency. Their commitment to ensuring our journey was enjoyable was evident, making us feel valued as passengers.
Value for Money:
Considering the exceptional comfort, personalized service, and unforgettable experiences, the price of approximately 900 EUR per person for a return flight from Barcelona to Singapore with Emirates represented excellent value for money. The airline's commitment to providing a high-quality travel experience at an affordable price is commendable, further enhancing the overall journey for families like ours.
Conclusion:
Our journey with Emirates in economy class from Barcelona to Singapore, with a stopover in Dubai, was truly unforgettable. From the thoughtful presents for our children and the personalized instant pictures capturing our family moments to the delectable dining options and exceptional service, Emirates exceeded our expectations every step of the way. With a reasonable price of approximately 900 EUR per person for a return flight, Emirates economy class offers exceptional value for money. If you're seeking a family-friendly airline that goes above and beyond
TravelFamilyBlog recommends Booking.com to find the hotel that best fits you: