Dear readers, there is some time I prepare this article for you. I know that many of you are afraid to travel with kids. I think that travelling with kids to destinations like London or Barcelona, for somebody can be tough, that is why I proposed to write top 10 islands to go with kids.
Mallorca is a big island. If you want to go to relax and enjoy the beach, I would advise you to go to a resort and enjoy the beaches. Calas de Mallorca (Beaches of Mallorca) all of them are clean, with crystalline water and with various land craft along the beach. Below are all the beaches of Mallorca: Alcudia, Andratx, Arenal, Cala Bona, Cala Mayor, Cala Mesquida, Cala Millor, Calas de Mallorca, Cala d'Or, Cala San Vincente, Cala Ratjada, Cala Vinas, Camp de Mar, C'an Pastilla, C'an Picafort, Canyamel, Colonia Sant Jordi, Deia, Illetas, Magaluf, Paguera, Palma, Palma Nova, Playa de Muro, Playa de Palma, Portals Nous, Porto Colom, Porto Cristo, Puerto Pollensa, Sa Coma, Santa Ponsa, S'Illot, Soller, Valldemossa.
But if you want to discover the island more, and rent a car then read this post, where I tell you all the details for a perfect adventure with your kids.
For the best flight options, TravelFamilyBlog uses the Booking.com website, and we recommend the same to our friends.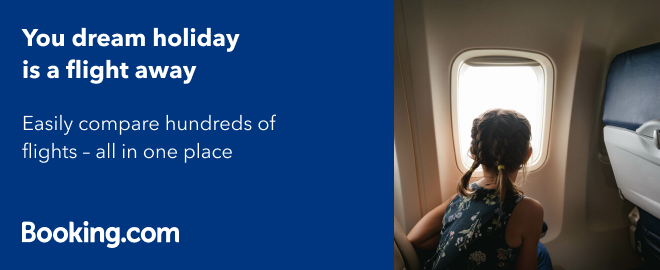 Menorca is the smallest sister of Mallorca. It is a UNESCO biosphere reserve, it means the environment is prioritised over socioeconomic development, which has led to the preservation of many areas of Menorca.
This island is for beach lovers. Only Menorca has 99 beaches to discover. And everywhere you go you cannot decide which one is better. A real paradise for kids.
Who said Ibiza is for party only? It is true that many people go there to enjoy different parties before having kids. Actually Ibiza, is one of the islands, that knows to have both categories of travellers. The Northern part of the island is dedicated for families with kids, or simply people who love to enjoy the pure nature.
Gozo is one of three islands of Malta, second on it ́s dimensions. And as you can imagine is not so popular with tourists as Malta, but has to be, as much, or even more. The island is so small, that you easily get from one side to another by car. The island has actually few beaches to enjoy, but if you are a trekking fun, then you have plenty of places to discover here.
Malta the main island of 3. It has lots of beaches to be discovered, and Valletta, the capital, is a real gem for architecture lovers. Valletta was built on a grid plan with parallel streets and blocks, so it is easy to get wherever you want. There are quite few hills, and with kids it is more difficult to pass these.
TravelFamilyBlog recommends Booking.com to find the hotel that best fits you:
The smallest island of Malta archipelago. It is so small, I think nobody lives there. But tourists are so many. It is easy to get there, and everyday, several times a day there are ferries from Gozo or Malta. Comino is heaven for divers and snorkels, and for those who simply want to admire the cristaline water of Blue Lagoon. Comino is well known for Blue Lagoon shallow. Even though, within hikers it is a well known island for hiking. It has really stunning views over the island. We haven't done any route, as with kids were quite difficult to do it.
So, as you can see, 95% of tourists come to the island because of Blue Lagoon. The water is crystal clear, calm and perfect to snorkel or just to enjoy the day.
Tenerife is one of the first islands we discovered as a family with kids. It is one of the biggest Canary Islands (8 main islands and many smaller). Tenerife is considered 365 days summer island as all year round has approximate 20-24 C degrees. Because, it is rounded by Ocean, the water is colder than expected but still acceptable.
Damian, who was only 2 enjoyed discovering the island with us.
Lanzarote is another Canary Island, and we went there already in 4. A warm place, with 25 C degrees all year around. Once you go there you are guaranteed with great weather, volcanic landscapes, beautiful beaches, washed-white villages, and great treasures to see thanks to Cesar Manrique. The island is windy, but if you find a good place to enjoy some sun, then you will find this place spectacular.
Fuerteventura is the second largest island of the Canary Islands. Fuerteventura is situated in the Atlantic ocean hundred kilometers off the coast of Saharan Africa. The island was formed by ancient volcanoes and shaped by the winds from the Sahara desert. It is a Spanish island, even if it is so far from main country.
With its rugged, volcanic terrain, surrounded by white sandy beaches, makes a perfect holiday destination for families, couples and surfers. The wind blows constantly and cools down the warm temperatures, that is why this Spanish island is a year-round place to visit.
Sardinia is one of the top summer destinations. We went there in March, and didn ́t enjoy turquoise waters. The countryside is ablaze with color and the warm, sunny weather is ideal for touring. Accommodation prices are also very reasonable and, outside of the main centers, there are few tourists around. Here to mention, the island of Sardinia is HUGE, so if you plan to visit it, just be sure where you will stay longer, in the North or in the South of the island. It is not so easy to get from one side to another, it is like 4h drive. Not sure your kids will enjoy it.